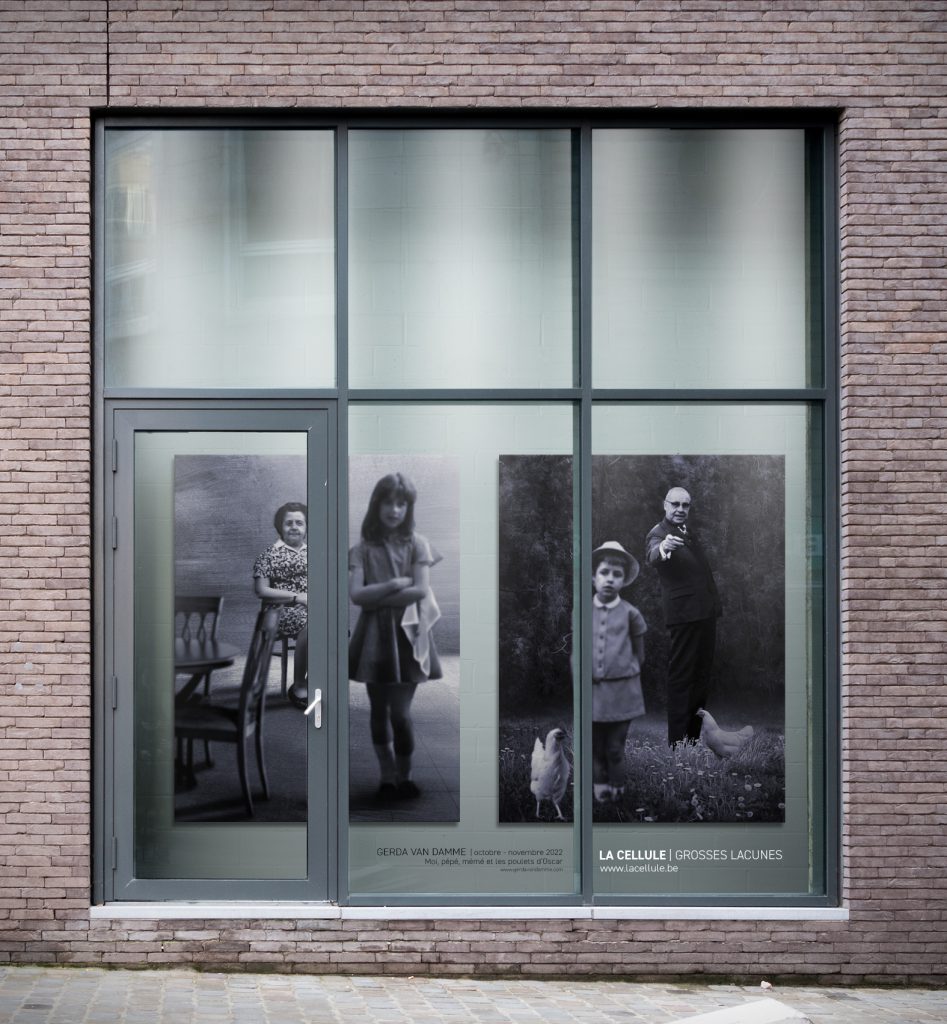 A gauche : "Faire les poussières", huile sur toile, 180 x 140 cm.
A droite : "Les poulets d'Oscar", huile sur toile, 180 x 140 cm.
GERDA VAN DAMME
Moi, pépé, mémé et les poulets d'Oscar
Du 12 octobre au 28 novembre 2022
GERDA VAN DAMME, né en 1964 à Termonde - vit et travaille à Charleroi. Gerda Van Damme, peintre et vidéaste, est membre du collectif d'artistes GROSSES LACUNES.
"The Way We Were" est une série importante dans l'oeuvre de Gerda Van Damme. La série comporte des toiles et panneaux peints à l'huile dans des formats très variés. Les deux grandes toiles exposées à La Cellule en font partie. Avec le projet « The way we were » Gerda Van Damme revient dans le passé, où l'œil de la caméra a préservé l'instant. Qu'est-ce qui nous reste de notre passé, sauf quelques photos et objets ? « The way we were » est un projet d'archivage sur le temps perdu, à voir conjointement avec la série « Les miniatures » de « The Way We Were ». Dans ses archives, elle est toujours à la recherche des histoires, du « drame » et des relations humaines et qui sont cachées. En gardant les secrets intacts, ses peintures suggèrent et laissent ouvert l'inconnu. Ils invitent à une nouvelle lecture de ce que le photographe a capturé, intentionnellement ou par accident. Cette nouvelle lecture se concrétise par le recadrage des images et la création de nouvelles scénographies.
Après avoir été exposé à la Citadelle de Dinant, à l'Abbaye Notre-Dame de Grand Pré et à Feluy, ces peintures sont maintenant pour la première fois exposées à Charleroi.